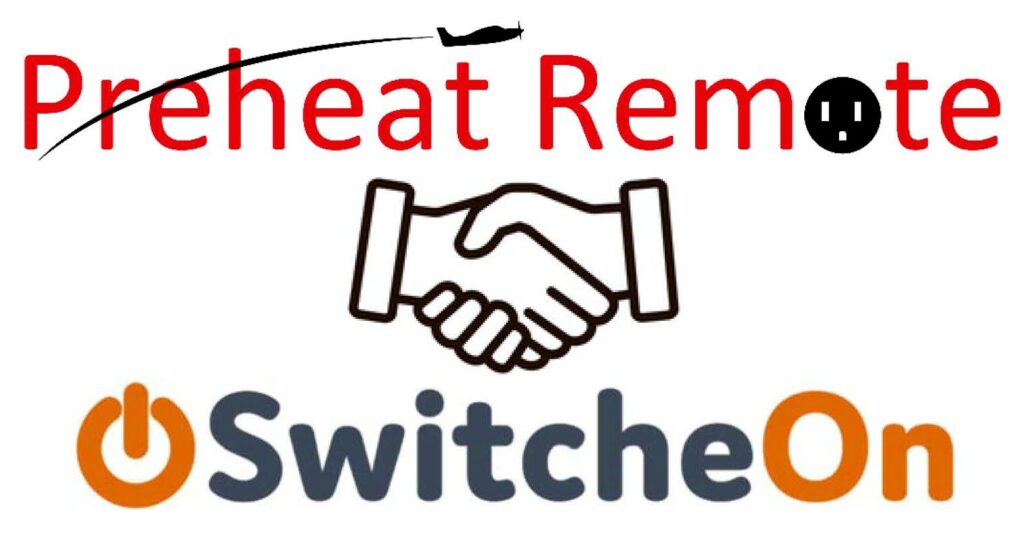 Preheat Remote (Tanis Aircraft Products) a Dovair Aviation, Inc. company and SwitcheOn a Malmoset, LLC. company have announced the creation a Strategic Partnership.  Tanis Aircraft Products, the world's leading manufacturer of Aircraft Preheating Systems and SwitcheOn a Cellular Remote Power Switch manufacturer have formed a partnership that will provide the most advanced cellular option of remote power switching to the marketplace. 
Doug Evink the owner of Dovair Aviation, Inc. commented that this partnership is a continuation of our desire to bring the most advanced technology to the aviation preheating marketplace. Sean Mollet the Owner of Malmoset stated that partnering with Tanis Aircraft Products brings together the most advanced power switching product and the most advanced preheating system. This is what so many pilots have been wishing was available and now it is. This is the answer to making one plus one equaling more than two.
Tanis Aircraft Products pioneered the aircraft preheating industry in 1972 and started selling aircraft engine preheating systems in 1974. Tanis received their first patent in 1976 and has sold well over 100,000 systems. In late 2019 Dovair Aviation, Inc. purchased FST LLC and moved the production into the Tanis Aircraft Products facilities. A new updated website www.preheatremote.com was created to help the installed base of customers and Tanis stated that the product would be reviewed for enhancements. First on the list was the need to create a new Android application which was released in late 2020 along with an updated iOS application. During the review process it was also determined that newer cellular technology was available that would make the user interface much easier. As new hardware and software was being developed the world was shaken with the COVID-19 pandemic which caused Tanis to slow down the development process. When we restarted the process, we saw that SwitcheOn had released a very similar product to what we had in development. So, creating this partnership was just common sense.
Sean Mollet has a proven background in automotive OEM, after-market, and aeronautical product engineering. He is also a GA pilot and has a Tanis preheating system on his airplane and brings his knowledge and expertise to the cellular power switching industry. Tanis Aircraft Products, FST LLC, and Preheatremote.com will still support the legacy FST LLC products that have been sold and will offer upgrade options to put this new hardware and software into their existing products.